Today's Summer Mood: Sunshine
Summer's hottest color this year is definitely "yellow". A fun, bright, good vibes color that looks and feels amazing! From Selena Gomez, to Anne Hathaway, so many celebs are painting the town "yellow" with their cute summertime "fits". 
From Dresses, Rompers, and even shirts, if you are feeling "sunny" this summer, jump into a Trixxi fit and "shine".
Today's Summer Mood: Sunshine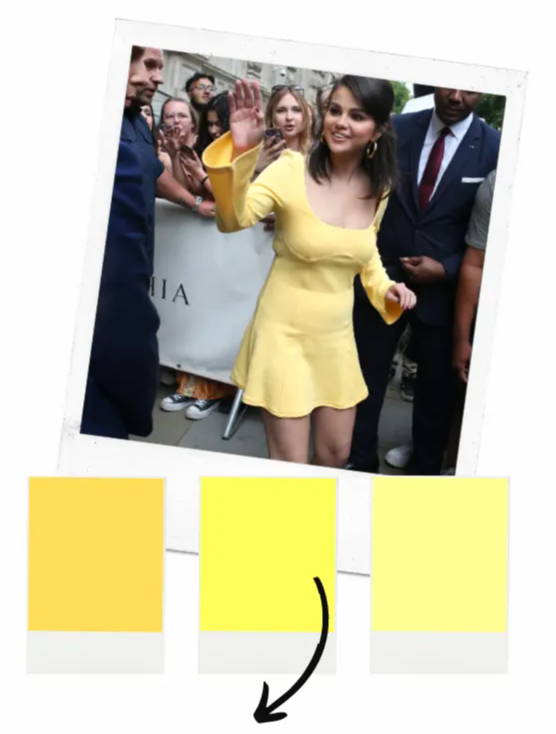 Trixxi Style Tip: Yellow is a bold statement alone, however, try it with a blue, green or another shade of yellow in a shoe or purse. Have fun with it!
This Summer, we want you to be YOU! Free, fun, flirty, edgy, daring, and playful! Whether you want to be stylish, rocking the latest trends; "vintage meets modern-day"; or want to keep that cool, clean, classic look, Trixxi Clothing has what you need to show off and create your own vibe. The "Trixxi" world is your oyster! From dresses that match any mood, rompers that fit so right and other "must-haves", we have everything you need to customize YOUR personal style and closet! Our focus is genuinely on you and brightening up your summer days. Stay tuned for more upcoming Trixxi summer mood trendy fits and tips on how to rock them!
Sign up to receive our latest releases, offers, trends and 15% off your first purchase!