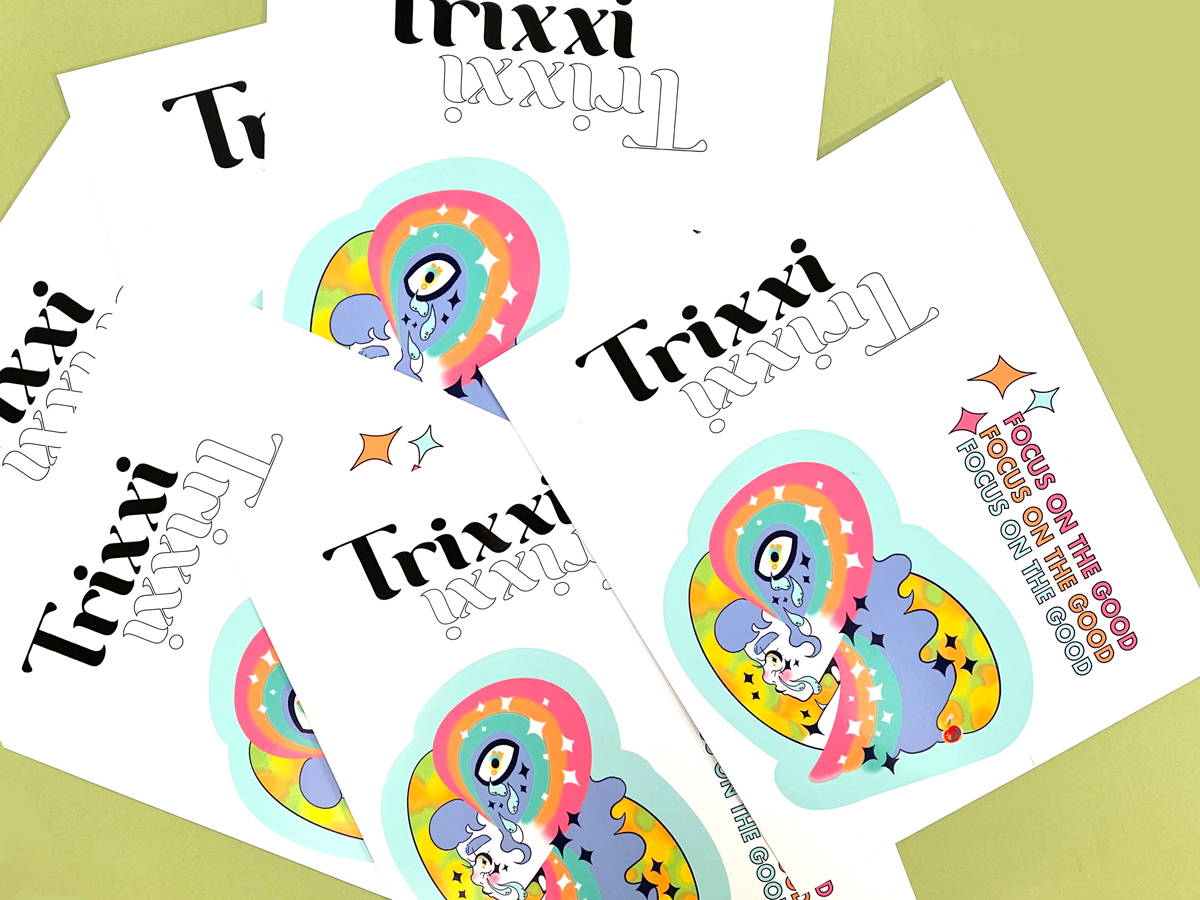 If there's one thing we love, it's discovering new artists who combine all of our favorite things in their work--beauty, color, fashion, and fun! So when we came across Sophia Jaramillo, the 21-year-old artist and content creator, we knew we had to sit her down and ask her some questions. Sophia's drawings burst with vivid spring colors, psychedelic shapes, and a fun sense of humor. She brings the same sensibility to the fashion and photography she shows off on social media.
Check out our interview with Sophia to find out what it was like for her growing up in L. A., where she finds her greatest inspiration, and what this artist to watch is going to do next! Read on below~
Sophia, You are an incredibly talented young lady, tell us a little bit about what you do, if you went to school for anything specific, what your day job might be if it's not a full-time artist, etc?
Why thank you! I really appreciate it. I'm currently in my last semester of school, and I'm a Marketing major with two minors in Art History and Asian & Pacific Studies. Due to my busy school schedule I'm working as a freelance content creator currently, and art also happens to be a bit of a part time job for me.
Where are you from and how does that affect your work? how did you develop your art skills?
I am from Los Angeles, born and raised. LA is so full with art and vibrance on every corner, its almost difficult to not find inspiration, and I think that is apparent in most of my work. My family and their own individual artistic hobbies and interests, along with having so much of Los Angeles running through their veins and mine, have had a lot of impact on me and my work.
Once my aunt, a preschool teacher, saw me drawing when I was about 3 or 4 years old. She told my mom how she knew I would become an artist from the way I held a pencil. It's safe to say she was right. When I was growing up, my parents put me through cartooning classes, and I was quite literally always drawing. Stacks and stacks of sketchbooks have littered my bedroom for as long as I can remember. I wasn't in formal art classes for long, but drawing on my own accord has allowed me to develop my style and I have taught myself new skills and techniques.
Who are your biggest artistic influences?
My influences have changed over time, and I go through phases with artists that I love and emulate in my pieces. But more generally, my dad and grandma are significant when it comes to my art. My dad is a total metal head and I have been surrounded by Black Sabbath album covers and similar imagery that contributes to the darker elements of my work, while my grandma's craft room was my safehaven as a child. In terms of artists who are currently impactful for me, Peter Max's work from the 60s is phenomenal. As an art historian, I also love van Gogh and do a lot of reading on how his life impacted his work, which is inspiring to me.
Tell us about your favorite medium.
My favorite medium is pen and ink, there's truly nothing like it. I went through a phase where I had a hard time with telling a story through color, and I struggled with whether the visual and emotional impact was read in the way I wanted it to be read when there was the distraction of many colors. Pen and ink is very intentional and has stark contrast which makes it very to-the-point. I love that about the medium. I do take a great deal of my pen and ink pieces and turn them into full color works, but the original still stands on its own.
Where do you find inspiration? What motivates you to create?
Individuals with something novel or interesting about them inspire me a lot, and anything with rich detail that is up for interpretation, like poetry or beautiful words. The female body and the many forms it takes is also really inspiring for me. Usually I will see something, hear it, or encounter it through my senses in some way and I will think "Wow, I need to draw that." Keeping track of important memories where I feel a surge of powerful emotions (good or bad) is also helpful with motivation.
When is your favorite time of day to create?
Evening for sure, after a full day of inspiration-collecting. Or during class when I'm not very invested in a lecture; I've created some really interesting pieces during those times.
Tell us how art and being creative is important to society, especially during the changing strange time we are going through now?
A friend of mine once told me that she liked that my art made her feel things, and that was one of the most gratifying things I heard. Art and creativity is extremely important to help people find a story that they can relate to or that speaks to them. Art is moving and valuable to feed your senses, visually or otherwise. It brings people together, and out into the world.
What things should we be on the lookout for from you?
I am open to freelance work and would love some more clients! Creating for people who appreciate my work is what I love and what keeps me going. You can follow me and my content creation and art journeys at

@menswearsoph

and

@menswear

.art on Instagram respectively.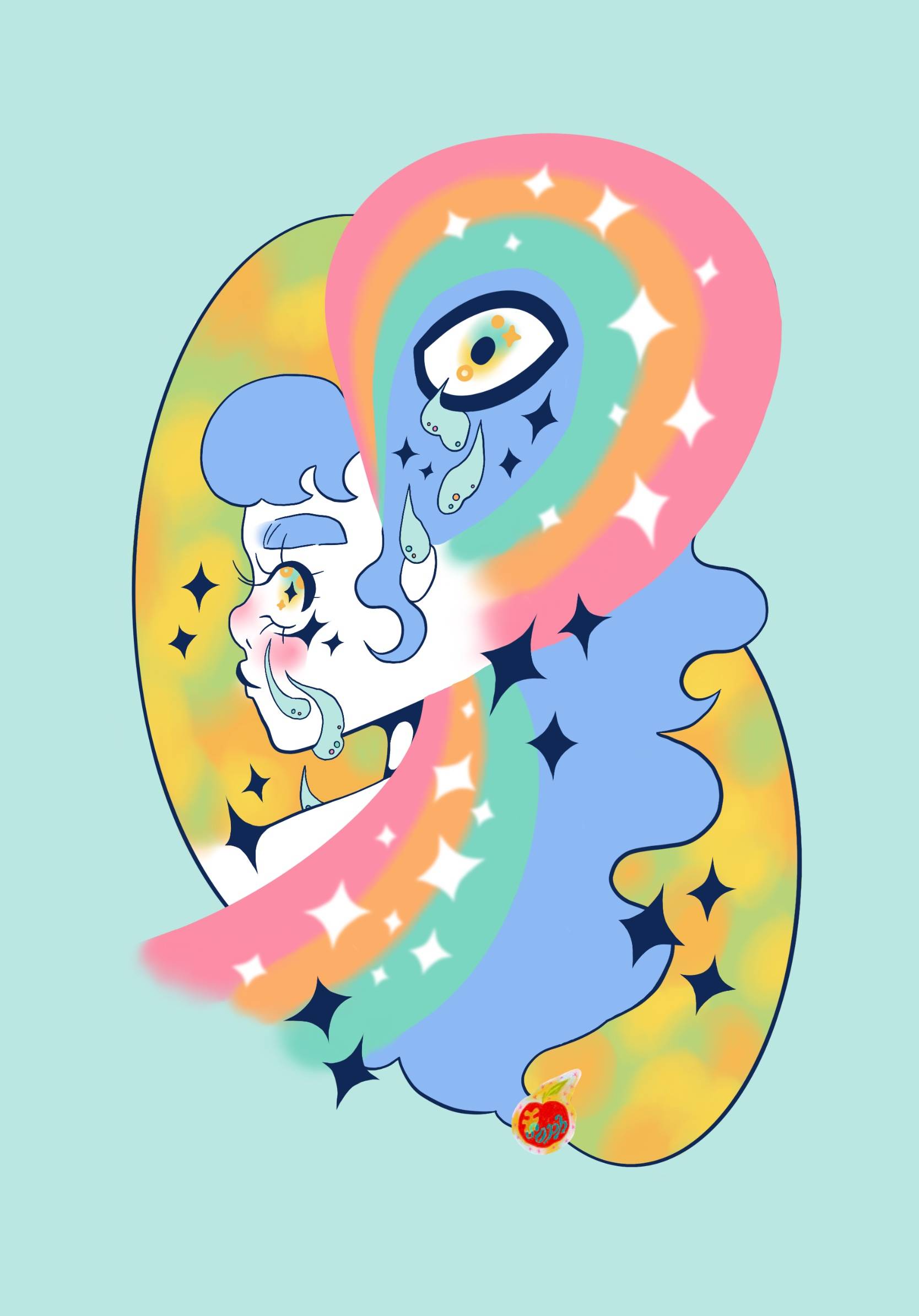 Sign up to receive our latest releases, offers, trends and 15% off your first purchase!