Find the Perfect Casual Outfits and Date Night Dresses Using Fashion Size Guide Charts
Online shopping is a brilliant way to grab some on-trend styles before everyone knows about them—it gets you way ahead of the fashion curve, so your style looks fresh and unique. The only problem? Sizing. It's kind of tough to know if something is going to fit you when you can't try it on as you see it, but it's not all bad. You can easily get the hang of your favorite fashion brand's sizing chart and get some fabulous, on-trend outfits, including dresses and women's loungewear outfits, for a new season.
The Different Notable Areas to Measure
Measuring in inches and centimeters can help you quickly break down any sizing chart or sizing guide. It certainly beats any guessing game. If you're planning on doing a lot of online shopping—and let's be honest, who isn't?—it might be time to invest in a flexible measuring tape. You should take measurements for the widest parts of your bust and your hips, and then the bit in the middle (A.K.A., your waist). Another great measurement to know is your inseam, just in case you want to make sure a date night dress is long enough. Just remember that sizing is literally just some arbitrary number. What matters is how much you love to wear your new clothes.
Alphanumeric vs. Numeric Sizing Charts
There are two different kinds of sizing charts. They are referred to as alphanumeric and numeric sizing guides. An alphanumeric size guide uses the familiar sizing system of small, medium, large, etc. The numeric sizing guides may be a little more complicated, with all odd numbers like 5, 7, 9, and 11, or all even numbers. U.S. guides are different from E.U. guides and others worldwide. The one way to understand navigating these conversation charts is by taking your measurements.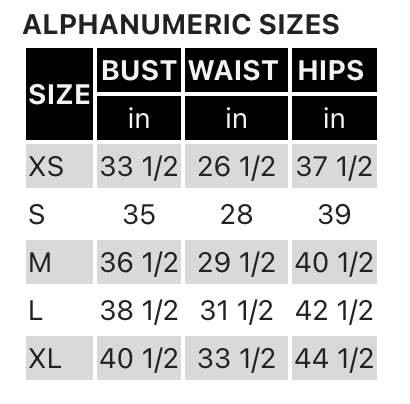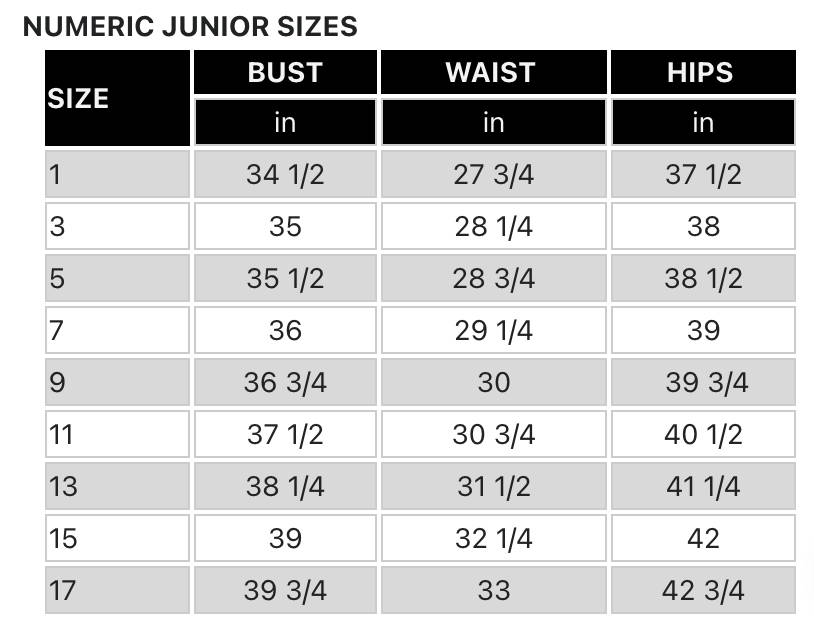 How Do You Know What Size Fits Best?
Decoding sizing guides and knowing your measurements will always be helpful when you're shopping for casual dresses for juniors, date night dresses, women's loungewear outfits, and other pieces from on-trend fashion brands. Even with that knowledge, you could just choose to get a piece that is not the perfect fit because you like the way it lays, you know? So, look for a brand with a convenient policy for exchanges and returns. Always leave the tags on when you try on your outfits, and never wear them more than the few minutes it takes to admire them on yourself. Once you decide that you love the fit, you can throw caution to the wind.
When you're doing a lot of shopping without trying the clothes on in a store, sizing guides can help you determine the perfect fit. They're great for pinpointing the alphanumeric or numeric option you need for date night dresses, casual dresses, or even loungewear outfits. Remember that regardless of any number or measurement, everyone deserves to feel like a show-stopping style icon and wear the clothes that help them look and feel their best. Clothes are made to fit your body, and bodies shouldn't be made to fit clothes.
Sign up to receive our latest releases, offers, trends and 15% off your first purchase!